Red White and Blue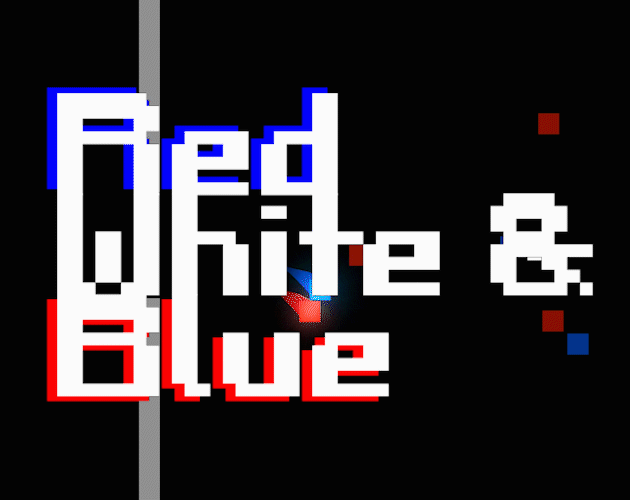 Good day fellow patriots. A new update of Red White and Blue has been released in honor of America's Birthday. Over the past month I have been putting the game through extensive playtesting, and have developed this new version in responce to player feedback. If you have comments, criticisms, don't like the changes, or want something else, whatever, message me. Happy America Day.
Player Sprites
The biggest change you will notice is the player sprites. For better or worse they no longer look that similar to everyone else. Good for playability bad for the metaphor.
Friend Range
Your friends now have an attack range. They no longer wait until they touch an agent. Now if that agent gets too close, they dash towards them.

Stats
The amount of friends you make per level and the number of times you died are now saved and you can see your stats at the end of the game.

New Levels
One level was acting as a bottleneck for people and was a little too challenging for the overall difficulty ramp I wanted. That one level has been replaced by two. I realized I was hitting players with too much at once. Now each of these new levels has a puzzle design that just focuses on one new thing at a time.
New Music
Jimmy Q contributed two new songs for the two new levels! They are awesome.
Files
Red_White_and_Blue_mac.zip
34 MB
Jul 04, 2018
Red_White_and_Blue_pc.zip
28 MB
Jul 04, 2018